Trigger
---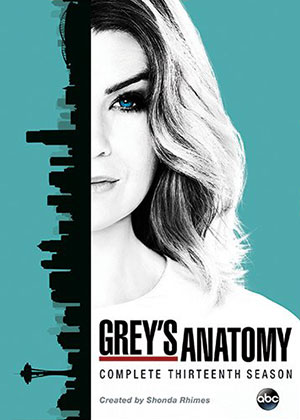 Creator:

Shonda Rhimes

Stars:

Ellen Pompeo, Justin Chambers, Chandra Wilson, James Pickens Jr.

Date:

2005

Rate:

7.7

Content:

A drama centered on the personal and professional lives of five surgical interns and their supervisors.
Hey, I can't find seasons 1-5... any chance they can be put back up? I love these seasons!! Anyone else?
claireegreer

Sat Sep 16, 2017 3:43 pm
the 1st 6 seasons are in the "free shows" section. Binge watch to your heart's content!
kenclops

Mon Jul 03, 2017 1:17 pm
Could you please upload season 1-6, too? They used to be available in the past. Please!
kroetilinde

Sat Jul 01, 2017 7:33 am
why can't i find the first 7 seasons? I'm looking to binge watch the whole series!
lostladyknight

Thu May 25, 2017 8:04 am
Why is there no season 4?
greenie14

Tue May 23, 2017 1:06 pm
The video for episode 24 won't load
amattia

Fri May 19, 2017 7:50 am
Where is episode 17... I need my grey's fix NOWWWWW
ltlmss.karen

Fri Mar 24, 2017 9:44 am
nikkibaby85

Fri Mar 10, 2017 1:42 am
Hey guys. Where's episode 14x15? It aired Thursday night been waiting for it.
fifi79

Sat Mar 04, 2017 8:43 am
sallyradlauer

Tue Jan 31, 2017 8:54 pm
I have never seen such a boring episode
Hermione18

Mon Jan 30, 2017 2:33 pm
search