Trigger
---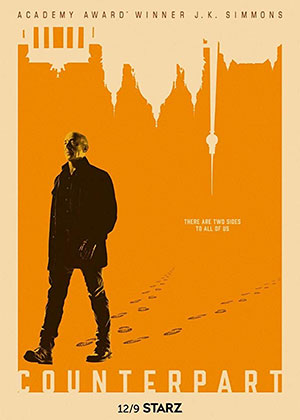 Creator:

Stars:

Harry Lloyd, Nazanin Boniadi, J.K. Simmons, Olivia Williams

Date:

2017

Rate:

0.0

Content:

A UN employee discovers the agency he works for is hiding a gateway to a parallel dimension.
Related TV Show
Even though the episode titles haven't changed, episode 10 is now correctly showing the final episode of this season "Better Angels" (for those of you waiting to watch it but not wanting to risk losing points by checking!)
Tarien

Fri Feb 22, 2019 5:02 pm
as the below please update as soon as possible with the final episode - episode 10 Better Angels which aired on the 17th Feb, episode 9 is mis-titled it should be You From You please fix thank you
where is the final episode?
ijp

Mon Feb 18, 2019 4:15 pm
Episode 9 should be titled "You to You". Also, the video has an error and does not play.
spygirlfive

Tue Feb 05, 2019 3:38 pm
Counterpart S02E08-In-from-the-Cold is exact as S02E09-In-from-the-Cold.
hayhaypaula

Mon Feb 04, 2019 8:09 pm
search