Trigger
---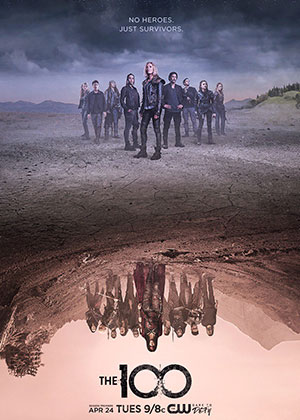 Creator:

Jason Rothenberg

Stars:

Eliza Taylor, Bob Morley, Marie Avgeropoulos, Isaiah Washington

Date:

2014

Rate:

7.8

Content:

Set 97 years after a nuclear war has destroyed civilization, when a spaceship housing humanity"s lone survivors sends 100 juvenile delinquents back to Earth in hopes of possibly re-populating the planet.
Hello what is going on with SO5 E13 Error 404.
Noverman

Mon Aug 13, 2018 8:53 am
S05E13 still not working.........:-(
rattlehead890

Sun Aug 12, 2018 1:39 pm
S05E13 not working 404 error
kayabunny

Sat Aug 11, 2018 2:06 pm
uae-dolam

Sat Aug 11, 2018 1:03 pm
Link to S05E13 not working. Gives a 404 error - The requested URL was not found on our server.
Levloc

Sat Aug 11, 2018 9:27 am
S5E05 - Shifting Sands - sound out of sync with speech.
search