Trigger
---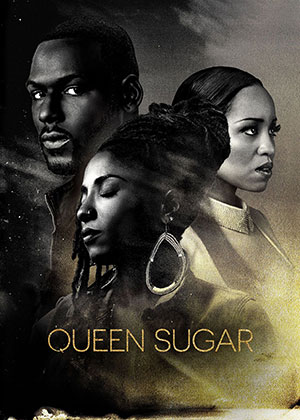 Creator:

Ava DuVernay, Oprah Winfrey

Stars:

Rutina Wesley, Dawn-Lyen Gardner, Kofi Siriboe, Tina Lifford

Date:

2016

Rate:

7.3

Content:

The series follows the life of three siblings--brother Ralph-Angel and sisters, Nova Bordelon and Charley Bordelon , who, with her teenage son Micah, moves to the heart of Louisiana to claim an inheritance from their recently departed father - an 800-acre sugarcane farm.
I have the same problem. Report it, loss 9 pts and still no reply.
meansis

Fri Aug 11, 2017 6:34 pm
I just tried. And it's still not werking. No sound. Only tried once so
Gisele

Wed Aug 09, 2017 1:26 pm
I tried to report a bug on episode 7 , but the Report button does not work either. Now tried to watch the episode 3 times and lost 9 points, still no sound! Please fix. Thanks!
katyakik

Sun Aug 06, 2017 3:03 pm
Nope - this is a bit insulting
anyone got the pts back or any answer?. Totally agreed, old version was much better than this one !!!!!
Lauclave

Thu Aug 03, 2017 5:38 am
kathleenfconway

Tue Aug 01, 2017 8:13 pm
Another 3 points lost for a total of 6 attempting to watch this episode.
pjabilene1

Mon Jul 31, 2017 1:27 pm
24h later issue has not been solved !!!!! please return me back my 6 lost pts!!!!
Lauclave

Mon Jul 31, 2017 3:12 am
pjabilene1

Sun Jul 30, 2017 1:00 pm
will not play after 20 seconds - tried three times - 9 points lost
rivermoon

Sun Jul 30, 2017 7:20 am
no sound!!! 3 pts lost!!!!
Lauclave

Sun Jul 30, 2017 6:29 am
search