Trigger
---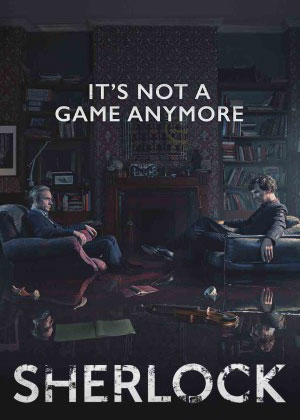 Creator:

Mark Gatiss, Steven Moffat

Stars:

Benedict Cumberbatch, Martin Freeman, Una Stubbs, Rupert Graves

Date:

2010

Rate:

9.2

Content:

A modern update finds the famous sleuth and his doctor partner solving crime in 21st century London.
s4 e3: from37 min: Moriarty, acting reminiscent of the master in the satellite after he conquered the world. and just before his fall! beautiful parallel!
RADIOFAN2

Mon Jan 16, 2017 2:15 pm
S4 E3:"would you like a cup of tea-the kettle's over there" the best line of this entire amazing episode-Mrs. Hudson strikes again!
Didn't the music and tone of ep.2 of series 4, where John was confessing to his dead wife just near the end sound and feel like a Dr. Who ep?. Also when Mrs. Hudson drove throught the streets with Sherlock in the boot?
RADIOFAN2

Tue Jan 10, 2017 7:22 pm
Ep2 of series 4: so glad Mrs. Hudson finally gets her day in the sun!
RADIOFAN2

Tue Jan 10, 2017 6:28 pm
search