Trigger
---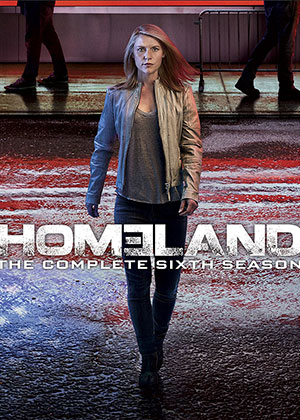 Creator:

Alex Gansa, Howard Gordon

Stars:

Claire Danes, Mandy Patinkin, Rupert Friend, Damian Lewis

Date:

2011

Rate:

8.4

Content:

A bipolar CIA operative becomes convinced a prisoner of war has been turned by al-Qaeda and is planning to carry out a terrorist attack on American soil.
Is there a new season of "House of Cards" coming and if so when? NH
noelhughes

Mon May 01, 2017 4:22 am
Episodes aren't loading error message
Ozie78

Thu Mar 23, 2017 5:51 am
Update: Just had a reply from LBJ Edward at his gmail address (found on the friendvista.com forum for this site).He apologizes but says his tech team are aware of and working to resolve issues at the moment - so not just for Homeland but The Walking Dead, The Good Fight, Billions etc...
inro

Tue Mar 21, 2017 7:31 am
As a fellow user, just like you - could I suggest if you are having difficulties or concerns - which many of us are, please log them at www.friendvista.com - the same username and login you have here should work there. That's the forum for this site where issues get logged. I have put this message under all of my favourite programmes in the hope that if we all log these complaints on the forum they will get dealt with. I
inro

Tue Mar 21, 2017 6:16 am
where are all the new episodes??
sdeba

Tue Mar 21, 2017 4:33 am
yaakovjay

Mon Mar 20, 2017 9:22 pm
what happened to all the new episodes
mcsuncap

Mon Mar 20, 2017 6:33 pm
oh noooo where are the episodes? what's up with quinn?!
gabe

Mon Mar 20, 2017 3:15 pm
All of today's shows are missing - some the full season
jenngann

Mon Mar 20, 2017 3:13 pm
Why can I only see the free episodes of homeland and Billions. I want to watch these shows and it is only showing free episodes??
costakypre

Mon Mar 20, 2017 2:26 pm
Season 6 episodes:1 "Fair Game" December 30, 20162 "The Man in the Basement" January 22, 2017 3 "The Covenant" January 29, 2017 4 "A Flash of Light" February 12, 2017 5 "Casus Belli" February 19, 20176 "The Return" February 26, 20177 "Imminent Risk" March 5, 20178 "alt.truth" March 12, 2017 9 "Sock Puppets" March 19, 2017 10 "The Flag House" TBA March 26, 2017 11 "R Is for Romeo" TBA April 2, 201712 "America First"
inro

Mon Mar 20, 2017 1:52 pm
niniandlulu

Sat Mar 11, 2017 4:48 am
search