Trigger
---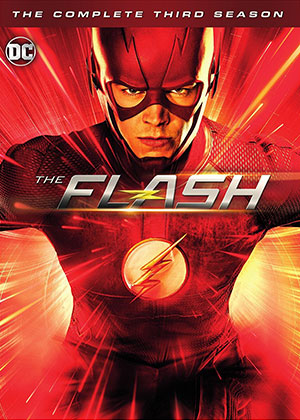 Creator:

Greg Berlanti, Geoff Johns, An

Stars:

Grant Gustin, Candice Patton, Danielle Panabaker, Carlos Valdes

Date:

2014

Rate:

8.2

Content:

After being struck by lightning, Barry Allen wakes up from his coma to discover hes been given the power of super speed, becoming a superhero, The Flash, fighting crime in Central City.
In my viewing log, even though I watched one time, it shows at paid like 3 times. It's even worse for some other tv programs that I watched.. Seems like there were so many I mean many deductions.. I am losing count how many points have I lost. Very disappointing
Stelchoo

Wed Nov 02, 2016 4:28 pm
The Flash S03E01 won't play. I know it's free but I'd like you to return a symbolic 3 points to me. It's very obvious that all the bugs, glitches and wrong programming hasn't been "ironed" out yet. Disappointed.
donnamps

Sat Oct 22, 2016 4:46 pm
Where did my comment go? Anyway, needs to have the bugs worked out.
donnamps

Thu Oct 20, 2016 8:41 pm
I can't get anything to play. So far the previous site was far superior. This one doesn't work yet. I have 98 points and one screens says I should get more points?!
donnamps

Thu Oct 20, 2016 8:37 pm
djsmithtrucking

Thu Oct 20, 2016 6:10 pm
search