Trigger
---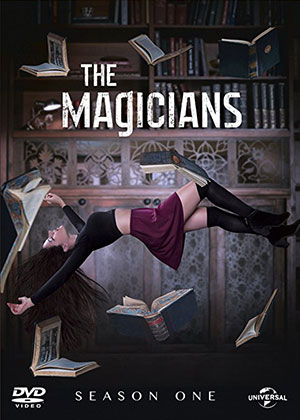 Creator:

Stars:

Jade Tailor, Jason Ralph, Stella Maeve, Olivia Taylor Dudley

Date:

2015

Rate:

7.5

Content:

After being recruited to a secretive academy, a group of students discover that the magic they read about as children is very real-and more dangerous than they ever imagined.
episode 9 is an episode of shadow hunters?????
Carbon

Wed Nov 08, 2017 2:40 am
this tv series keeps diverting to an error 404 all of a sudden. watched S01E10 then went to watch S01E11 and the error message appeared. been trying for a few hours now
woska

Tue Apr 11, 2017 1:20 am
inglese09

Sat Apr 08, 2017 9:35 am
Just went to watch episodes 7 and 8 of the magicians and instead it showed the shadow hunters?
inglese09

Sat Apr 08, 2017 9:35 am
search