Trigger
A Simple Favor
---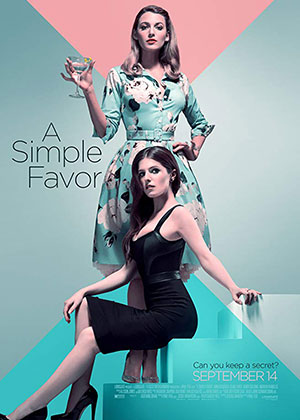 Director:

Paul Feig

Stars:

Anna Kendrick, Ian Ho, Joshua Satine, Glenda Braganza

Date:

2018

Rate:

7.1

Content:

Stephanie is a single mother with a parenting vlog who befriends Emily, a secretive upper-class woman who has a child at the same elementary school. When Emily goes missing, Stephanie takes it upon herself to investigate.
This movie was much better than I expected really great mystery even though it was predictable it was rather amusing to watch especially how she got caught .
bala

Tue Dec 25, 2018 7:28 am
search