Trigger
The Hunt
---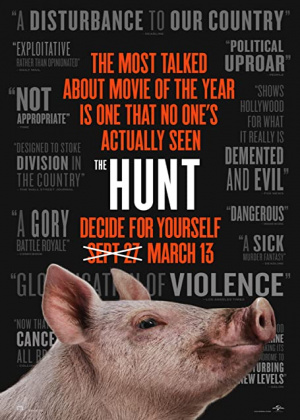 Director:

Craig Zobel

Stars:

Betty Gilpin, Emma Roberts, Ethan Suplee, Hilary Swank

Date:

2020

Rate:

0.0

Content:

Twelve strangers wake up in a clearing. They don"t know where they are, or how they got there. They don"t know they"ve been chosen - for a very specific purpose - The Hunt.
Cracks me up how people are taking this movie so seriously! LOL! This film does NOT take a side in terms of politics. It makes fun of BOTH SIDES. Its a satire.
mssweet

Mon Mar 23, 2020 1:36 pm
search