Trigger
The Abyss
---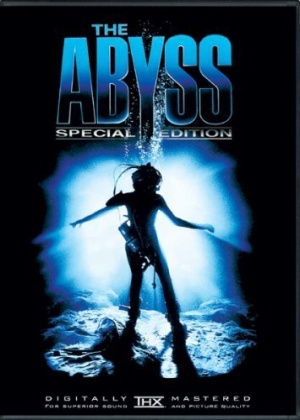 Director:

James Cameron

Stars:

Ed Harris , Mary Elizabeth Mastrantonio , Michael Biehn , Leo Burmester , Todd Graff

Date:

1989

Rate:

0.0

Content:

A civilian diving team is enlisted to search for a lost nuclear submarine and face danger while encountering an alien aquatic species.
This is not the extended Special Edition Cut, despite the thumbnail suggesting that. This is the much shorter Theatrical Cut that does not include the additional 29mins later featured in Special Edition DVD.
search