Trigger
Breach
---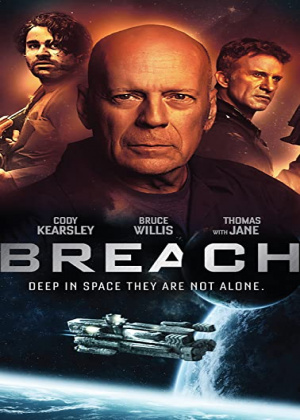 Director:

John Suits

Stars:

Cody Kearsley, Bruce Willis, Rachel Nichols, Kassandra Clementi

Date:

2020

Rate:

0.0

Content:

On the cusp of fatherhood, a junior mechanic aboard an interstellar ark to New Earth must outwit a malevolent cosmic terror intent on using the spaceship as a weapon.
I love Bruce...But hell no mate. This movie is worse than the worst 80s film ever made. If you literally have zero to watch then go for it ????
gheetv28

Fri Dec 18, 2020 3:16 pm
Oh Bruce, what have you done?
jcsbrook

Fri Dec 18, 2020 6:17 am
search