Trigger
100 Bloody Acres
---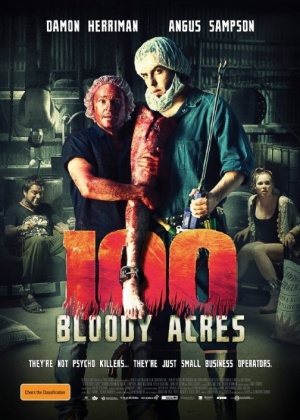 Director:

Cameron Cairnes , Colin Cairnes

Stars:

Damon Herriman , Angus Sampson , Anna McGahan , Oliver Ackland , Jamie Kristian

Date:

2012

Rate:

0.0

Content:

Reg and Lindsay run an organic fertiliser business. They need a fresh supply of their 'secret ingredient' to process through the meat grinder. Reg comes across two guys and a girl with a broken-down vehicle on their way to a music festival.
search