Trigger
Love Actually
---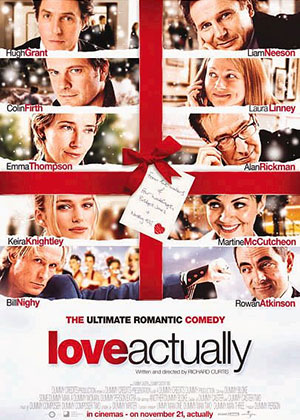 Director:

Richard Curtis

Stars:

Bill Nighy , Gregor Fisher , Rory MacGregor , Colin Firth , Sienna Guillory

Date:

2003

Rate:

0.0

Content:

Follows the lives of eight very different couples in dealing with their love lives in various loosely interrelated tales all set during a frantic month before Christmas in London, England.
This is a piece of shit. The whole "She's fat" thing is so wrong.
carpenteralison

Thu Jan 04, 2018 6:03 pm
search